COILDOCS mission is to restore and maintain systems where dust and dirt build up contributes to efficency, saftey and or repair problems. Our technicians will arrive on time, respect your business or home, do a thorough job and leave the work area clean and ready for use. Call Now! 888 800 5535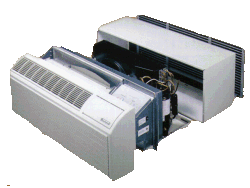 Restaurant/Convenience store
Dirty and clogged coils can increase energy consumption by 50% and cause expensive breakdowns. We specialize in self contained merchandisers and refrigerated cabinets. Click here to learn more.
We Clean PTAC Units. Save on energy costs while providing a clean comfortable Room environment. We offer both standard and deep clean services.
According to the US Fire Administration, between 2002 and 2004 clothes dryers counted for about 15,600 reported structure fires, 15 deaths and 400 injuries annually. Click here to learn more
COILDOCS cleans and restores the coils in your homes air conditioning systems so they may continue to keep your home comfortable and running efficiently.
Our Patent Pending COILPOD dust containment bags allows condenser coils to be cleaned using a blast of compressed air/gas to dislogde embeded dust without making a mess. Click here to learn more.
COILDOCS Installs the Lint alert system. The lint alert system monitors your homes dryer vent and lets you know when its time for cleaning before it becomes a saftey issue. Click here to learn more.